In the 2016 presidential election, we watched California, Nevada, Massachusetts, and Maine vote to legalize recreational cannabis sales.  Florida and North Dakota voted to legalize medical marijuana sales. Americans across the country are speaking out in favor of cannabis, along with industry experts projecting a staggering $23 billion in annual sales by 2020 - and this is just the beginning.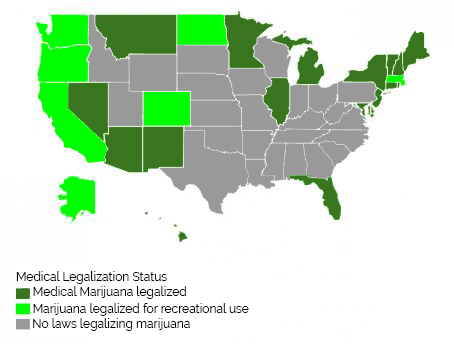 For the first time since the mid-1930s when marijuana was illegal in every state, nationwide legalization is becoming a real possibility, which will create business opportunities far beyond anything we can currently predict.
As a result, the marijuana boom is picking up speed, and we are going to see some big changes in the way that canna-businesses are operating because of it. One of the biggest opportunities for cannabis businesses to get a massive return on their investment is in Digital User Experience Design and Branding.
Here are three reasons why 2017 is lining up to be the best time for cannabis businesses to invest heavily in the digital marketing of their brand and products.  
Digital Usage is Sky High
We all know that digital usage is through the roof.  Some sweeping stats to throw this in perspective: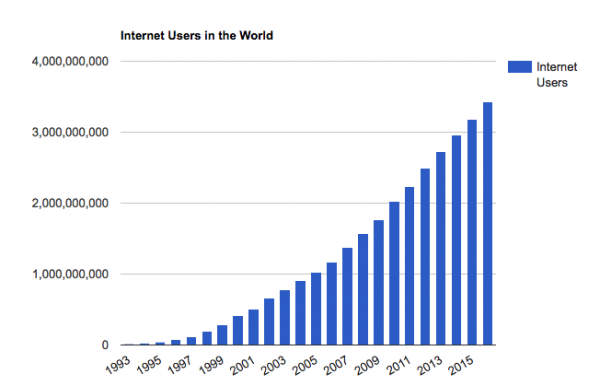 With thousands of business jockeying for your attention online, digital competition is fierce - and user forgiveness is non-existent.  Google reports that 79% of people who don't like what they find on one site will continue their search on another site. This means that if your cannabis website disappoints upon first glance, you have just lost a potential customer. 
How do you as a cannabis business owner prevent this loss of potential business? We recommend, at a minimum, the following:
A Tidal Wave of Competition is Coming
Marty Neumeier famously wrote that "as the pace of business quickens and the number of brands multiplies, it's customers, not companies, who decide which brands live and which ones die." Legislation is loosening nationwide, spurring an incredible influx of new cannabis-based businesses into the market. Differentiation is going to become increasingly difficult without a solid marketing strategy. Brands will need to adopt a unique branding and user experience in order to help customers identify with their product and maintain profitability.
So how do you make your brand "stick"? How do you get your product to be at the top of the consumer's mind when it's time to purchase? One of the places where the cannabis industry is sorely lacking, and where you as a cannabis business owner can differentiate yourself, is in User Experience design.
User Experience (UX) refers to the practice of carefully considering, and artfully crafting, all of the touch points and interactions that a consumer has with your brand. From the moment a customer first hears of your business, to making a purchase, to recommending your business to someone (the holy grail of marketing) - user experience design looks at the entire customer experience and ensures that your brand connects to your customers emotionally, creating long-lasting impressions in their minds.  In today's digitally-driven society, UX most often begins online, and it sets the tone for the relationship between the brand and the customer.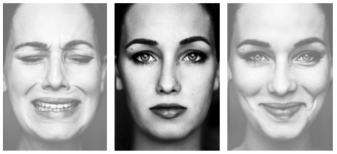 Digital touch points - websites, blog posts, social media channels, etc - have the power to either surprise and delight your potential customers, or bore and frustrate them. Surprise and delight and you've got a fan, bore and frustrate, and you've got a bounce (and a delighted competitor).  Things like clear branding, a memorable logo, developing for mobile devices and creating 10x content can go a long way towards helping users separate your brand from your competitors.  
Reach Untapped Customers before the Competition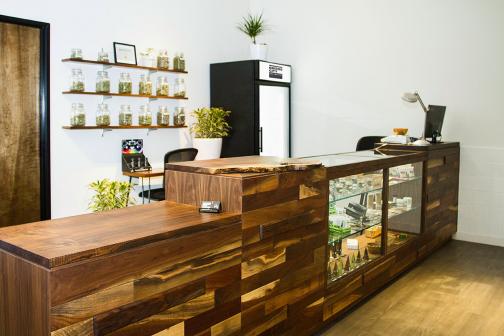 The proliferation of legalized cannabis has created a new marijuana consumer that is unrepresented in today's marketing.  This consumer doesn't want to just "get super high" - instead, they'd like something with light potency that can be consumed as a supplement to daily life, much like a cocktail or beer. This consumer might feel intimidated by the old school branding related to cannabis use - think of the tie-dyed shirts, the Rastafarian-focused imagery that is typically seen. Use of branding and messaging to properly illustrate the effects and benefits of the product can help to reduce the intimidation factor. 
If the goal is to normalize cannabis usage and target underserved demographics, start with the look and feel of your website and your brand identity. Model your digital marketing so that you effectively speak to the needs of the demographic you want as customers. Then, when others zig, you zag - always look for ways to differentiate your business.
In Colorado, No New Cannabis Business Regulations For One Year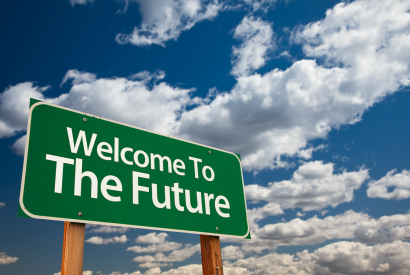 For many cannabis businesses in Colorado, 2017 is the first year in the history of legalized marijuana that there is a moratorium on regulatory changes that affect the mass production of the plant and edibles. The governing body that establishes rules and regulations for the cannabis industry met on September 2, and is not scheduled to meet again for one full year.  
This means from Oct 1, 2016 to Oct 1, 2017, no new rules will be passed that force changes on cultivation operations, marijuana packaging, and marijuana products. Cultivation companies won't be subject to sweeping changes that affect the way the plant is grown and shipped.  Manufacturing companies won't have to make expensive changes (and throw away good product) to stay compliant. Dispensaries won't have to worry about switching out already-purchased products. For the first time, 2017 will offer many cannabis businesses the luxury of time to invest time and money into the marketing of their business, instead of always just "trying to keep up" with changing state regulations.  
To sum it all up, 2017 is shaping up to be the right time to turn an uninspiring digital marketing plan into a stellar online experience. The fierce competition and lack of user forgiveness in the digital realm dictates that cannabis companies must position their brand and create positive user experiences now, or they'll be left behind their competitors that do. Cannabis businesses should spend time this next year crafting their website experience in a way that speaks to their potential customers, both old and new. And in Colorado, the lack of costly regulatory changes in the next year should free up time and money that would have otherwise been spent on operations and inventory management.  Bottom line - for cannabis businesses, there is no better time than the present to start separating yourselves from the competition.